So you want to either land your first job as a bartender or you want to make sure that you move on from your current job to one with better prospects and perks? What you need the most is a great bartender CV that can land you an interview.
Now, in any good CV there has to become key criteria; work experience, academic or professional qualifications, extra-curricular activities, and a very concise yet rich enough personal background that is attractive to your potential employer and of course your references if asked for. Let's take a look at how you can build a competitive CV with these points.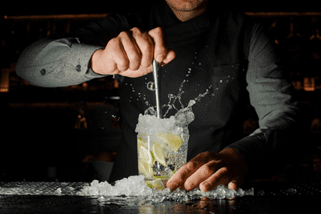 Step 01: Give Yourself a Good Introduction
First, think of what employers would like to see that stands out. The HR that will most probably screen CVs are trained to drop out anything that doesn't cut. So don't use words like enthusiastic, hardworking, passionate, etc. They are used often and have lost their weight. Use words like adaptability, dependability, attention, team player, and customer-oriented instead. Some qualities that will get you selected are;
Dependability
Detail Orientation
Energetic
Engaging Others
Entertaining Personality
Food Serving
Flexible
Garnish Preparation
Greeting Guests
Guest Services
Hospitality
Integrity
Interpersonal
Inventorying
Listening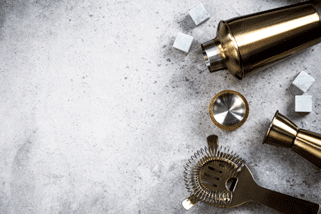 Step 02: Add Your Qualifications
When you speak of qualifications, pay attention to everything from college to your professional education. If you have completed courses on bartending, make sure that those are showcased well. it is ideally recommended that you complete at least a foundational level course before you apply for a job that is as specialised as this because let's face it, just because you are an excellent customer person or food taster, you can't exactly play the role of a bartender.
Step 03: Talk About Your Experience
The more experience you have the better you are in the screening process. If you do not have experience and this is the first job that you are applying for, you will need to have an impressive set of qualifications or the right personality traits that you can impress with. Some of these are going to include;
Managing Stress
Manual Dexterity
Mixing Drinks
Mixology
Monitoring Alcohol Consumption
Multitasking
Operating Point of Purchase Computers
Patience
Preparing Work Area
Professional Appearance
Promoting
Step 04: Extra-Curricular Activities
Remember there are specific qualities that a bartender CV has to imbue. Therefore, your extra-curricular activities should relate to the following qualities.
Accommodating Diverse Clientele
Accuracy
Adaptability
Alcoholic and Non-Alcohol Drinks
Assertiveness
Attentive Service
Basic Mathematical
Beer, Wine and Liquor Knowledge
Building Rapport
Calmly Responding to Agitated Guests
Cleaning
Cleaning Bar Equipment
Cleaning Glassware
Collecting and Managing Payments
Conversing with Patrons
Creating a Pleasant Atmosphere
Customer Relations
Customer Service
Step 05: Contact Details and References
Finally, add in your current contact details that they can reach you at including your postal and email addresses as well as contact numbers. If it has been asked for you should include the right number of references needed. If that is not required right now, always leave a statement at the end of the CV saying that references will be available upon request.
Double-check your CV and make sure there are no grammatical, spelling, punctuation, vocabulary, or order errors. Alignment should be spot on and the CV should look professionally attractive. It should not be more than 2 pages long; in fact the shorter the better.
Good luck on landing your bartender job!!! Did our blog help answer your questions? Let us know with a comment. You can also directly contact us for accredited bartender courses at [email protected]