Are you tired of the traditional desk job that keeps your calendar blocked and your schedule restricted?
Then perhaps it is time to think about working from home. While you may think that this is just something that only writers or bloggers can do, you should know that there is a much wider scope of opportunities for those who are willing to give working from home a try. Bookkeeping, for example, is a lucrative and progressive career choice that will allow you to even run your own small business from home!
Want to know how it's done?
Keep reading and find out if you can start your very own bookkeeping business from home.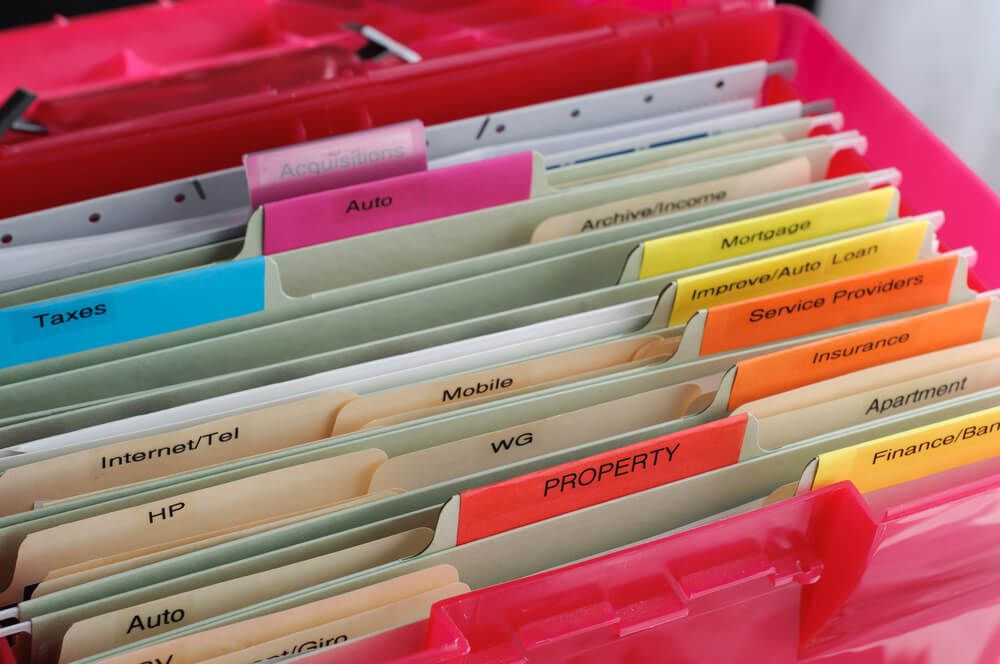 Why should I start a bookkeeping business from home?
It gives you a lot of flexibility – Supposing you are a student pursuing higher studies or a mother who does not want to give up on her career, or even a dad for that matter, this will give you a lot of flexibility with your work plans so that you can manage your schedules.
Every business needs a bookkeeper – You may feel a bit of trepidation at the fact that there could be a risk of not getting any clients after you start your bookkeeping business from home, but, here's the catch; every business needs a bookkeeper! There is no way around it and this means that if you deliver on your work well, you will always stay in business. You will see that your very first clients come in by word of mouth. At the start of planning your business, tell people that you know that you are a bookkeeper looking to hire your services and to be working from home. You will be surprised at how many positive responses you will get!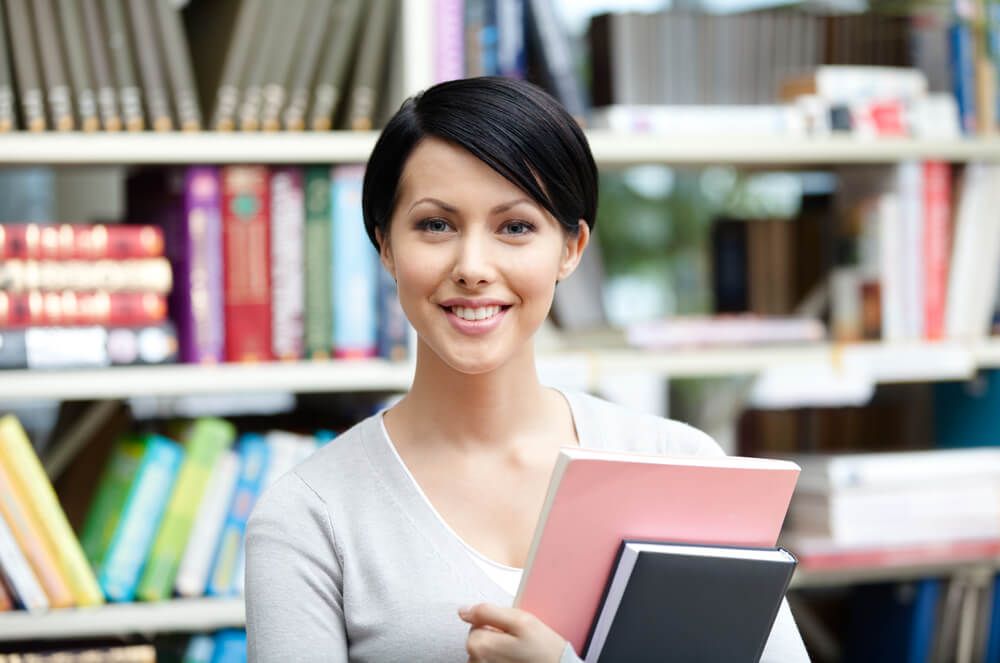 It does not have any of the challenges other home jobs do – You have possibly seen all those work-from-home jobs that include selling stuff, buying inventory, throwing parties, or recruiting right? Starting your own bookkeeping business means that none of this applies to you. Most of these ordinary home jobs have very little credibility

and will not give you the income you think they will. But with your very own bookkeeping business, you will not have to deal with any of these risks. You are a proud entrepreneur!
So what does a bookkeeper do from home?
If you have no previous experience working as a bookkeeper, you will need to know the specific duties that will be expected of you. Working with financials and maintaining records is close but isn't specific enough. So here's a list of bookkeeper responsibilities that you will be fulfilling from home in your business.
Creating content for your business
Marketing your business
Handling bank reconciliations for client
Paying bills
Invoicing
Data analysis
Handling client interactions
Following up
How much can you roughly earn each month and how long will it take to get here?
You need the experience to get started as a bookkeeper at home and you will be able to only ask for work from home opportunities if you can show your clients your experience. If you work for an organisation in the UK you can earn around £20,683 annually according to payscale.com. However, when you work from home, depending upon the number of clients you handle and the amount of experience you have, and of course, if your marketing is great you can match this amount or even exceed it.   Besides, you will also be saving on travel expenses and fuel for example which means you will be adding to your monthly earnings.
The graph below shows roughly, what you can earn if you combine your bookkeeping services with tax preparation services. If you can handle both, added services are something that you should consider.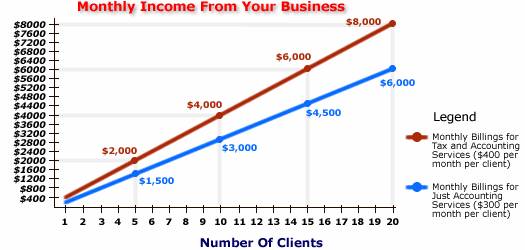 How many hours per week will you need to work?
One of the main reasons that you would have thought of quitting your desk job and working from home, could undoubtedly be time. If that is the case you will be worried about how much time you will be able to work daily. You have a serious advantage here because you will be making your schedule. You can even work up to 25 hours a week based on the times that suit your daily schedules. However, experts advise that you should spend about 20 to 30 hours a week if possible taking bookkeeping courses from home or a college before you get started, to brush up on your skills, or just gain additional qualifications. This time should also be allocated for marketing and building your business. So in the first few months leading up to the setup of your business, you will pretty much have your hands full.
What will be your startup costs?
We've got some great news for you!!!
Because it is a work-from-home business and is virtually established, your startup costs will be really low. You will need to invest in a few things though and they are not items that will make you go bankrupt.
A computer or laptop and high-speed internet (who doesn't have this right?)
A scanner
A course or program that can help you with setting up and running your bookkeeping business. Online bookkeeping course costs are quite affordable so don't worry too much, just make sure that the provider is recognised.
Website – here are some tips on how to create a low budget website
Business registration
Business cards (take these everywhere with you!)
You should also get access to Bookkeeping software that the majority of clients use and some of these are free of charge!
How soon can you start making money?
Of course, that is the big question with a capital Q, isn't it? Well generally if you are detail-oriented, hardworking, have everything planned out, and have access to the fundamental resources that you need you should start making your first substantial income after investing in the equipment that you need and for marketing, within 1 – 3 months.
What can you start from?
First, focus on getting your qualifications and experience. Look for bookkeeping courses for beginners or if you simply want to brush up, look for advanced professional qualifications. Study 365 is a pioneering online education provider in London with whom you can take the first steps towards setting up your very own bookkeeping business from home with recognised qualifications that will also boost your confidence. Our programs include free bookkeeping courses in the UK too or you can choose from;
https://www.study365.co.uk/course/diploma-in-payroll-management-bookkeeping/
https://www.study365.co.uk/course/diploma-in-small-business-accounting-2/
https://www.study365.co.uk/course/diploma-in-bookkeeping-and-payroll-management-online-2/
https://www.study365.co.uk/course/bookkeeping-and-payroll-management-online/
https://www.study365.co.uk/course/advance-accounting-diploma/
Think our blog helped you in starting your business? Then drop us a comment and let us know. Email us at [email protected] for any further information.