Marketing is a minefield of evolution right now with new and exciting strategy bursts happening everywhere every day.
With digital marketing taking the lead on the list of most powerful marketing tools over the past several years every business from startups to multinational conglomerates have started investing in digital marketing more and more. If you are a startup, investing in digital marketing can be the most cost and time effective as well as
impactful
marketing strategy for you.
But, it's important to know what the right and wrong strategies are to get good results.
Here are some of the most profitable digital marketing strategies that will help your startup boost sales for your business.
Harness the Power of Email
It was predicted that email marketing would die out in the world of advertising and even then, these have managed to survive and continue to deliver results even today. They have a generous ROI which is rather appealing to marketers. In a survey conducted by Demand Metric and the DMA (Data Marketing
Association)
it was observed that email marketing was one of the most impressive digital marketing strategies that showed
an ROI
of 122%. That's staggering
That's staggering
isn't
it? If you're just starting off on your business that kind of ROI would be really good for you right? Besides, this is cost-effective which means that you won't be busting your budget to run the email campaigns either. Your email marketing should feature the following;
If you're just starting off on your business that kind of ROI would be really good for you right? Besides, this is cost-effective which means that you won't be busting your budget to run the email campaigns either. Your email marketing should feature the following;
Catchy and engaging subject line with obvious benefits to customers

Avoid using jargon

Break up text and use bullet points

Optimise emails

Talk about the benefits
If you want to make the most of your email marketing read up on these methods to follow and optimise on.
Make the most of social media marketing
This is hands down one of the most powerful marketing tools today, which is also why competition is so high.
Everybody uses it so how can you stand out?
Talk

with

your audience, great conversations generate revenue

Understand your audience

If you make a mistake admit it and

apologise

for it

Don't be lazy, stay active on your social media profiles

Negative feedback helps you grow, respond positively to it and don't take it personally

Polish up on your customer service and offer it on your social media

Tie in the social media to your business outcomes
Remember that you are a startup and your social media marketing should be powerful enough to create a brand identity for you. If you need help, here's what Forbes has to say about making the most of content marketing on your social media.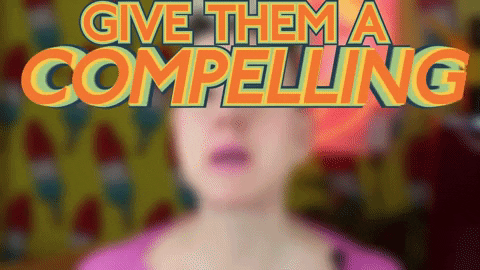 Don't forget about Pay-per-click marketing
PPC or Pay-per-click marketing is one of the most effective methods of online marketing for startups around. It generates sales-ready leads and ensures that you will only pay for traffic that will actually convert to sales on your site. 
What are the advantages you get out of PPC?
Reach the right audience at the right time, with the right ads

You will only pay when somebody who is interested clicks and therefore you get high ROI

You have control over what you are spending

Your results are immediate, there is no waiting period

The data and Google analytics you get here can help you improve other marketing strategies
But, you also need to make sure that you don't make these PPC mistakes if you want to make sure you don't lose out on the benefits.
Understand Search Engine Optimisation
Is a website that looks great all that you need to drive traffic?
No.
Just think about it. There are thousands of websites that are in the same niche as you are. Therefore, how will your website be the one that pops up on top of the list when customers search for the keywords that are relevant to your business?
SEO or Search Engine Optimisation is your solution.
Not only will it drive more traffic but it will also build the trust that customers have for your brand. The higher the rank that your site shows up on the search
results
list, the more positive the impression that customers will have about you as a reliable company. In fact, SEO is a must have
digital
marketing strategy for startups. If you want to make the most of your SEO you will also have to follow the best practices of SEO. Find out what these are and get started on your SEO strategy.
Have you heard about Voice Search?
Google says that 1 out of 5 searches right now are done through voice search.
Forbes says that a full-fledged voice search revolution is on its way.
Why? Because almost 60% of
users
today use a virtual assistant like Siri on Apple or Alexa on Amazon. It's really much easier to talk than to type and that is why this is a rising trend in 2018. This means that as a startup, you need to think about implementing voice search into your SEO strategies and you should definitely give it as much importance as you give your Facebook marketing strategies or your Instagram marketing strategies. Try to use long-tail keywords that are focused on spoken language.  In simple terms use keywords that would be written in the same way that you would say it.
2018 and the next several years to come are going to introduce many new and giant changes in the world of digital marketing. This is all the more reason why you should know about these trends when you build up your strategies today. Keeping up with all this can seem a little overwhelming, especially when you are running your own business right?
That's where we can help you out.
Easy to learn Digital Marketing

Training 

online
Study 365 gives you the opportunity to educate yourself and gain a
recognised
professional qualification that will help you to excel at your digital marketing strategies. We've got the below courses for you to choose from;
But why learn digital marketing?
It will help you reach your audience where they are willing to spend money and their time

It helps put startups on the same competing level as established businesses

It can help you target your marketing

It lets you

hyper-personalise

your marketing

It lets you use analytics to drive actions that are based on hard data that won't let you down
Besides, with all the new marketing tools and techniques coming into the market, keeping yourself educated and updated is pretty much the best way to make sure that your competition doesn't leave you behind.
Was this blog helpful? Then leave us a comment. If you want to know more about our programs drop us an email at support@study365.co.uk